Shop News
Don't see it in-store?
---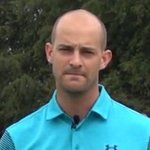 Here in the Pro Shop, we understand that we can't stock every product from every golfing brand around, however, if you want an item that we don't stock, we offer you the Click and Collect solution.
This gives you access to my huge online catalogue where you can buy virtually any product in the golfing industry and all at hugely competitive prices.
How it works:
1 - Visit foremostgolf.com, and add products to your shopping basket.
2 - At the checkout, select 'collect in store' and nominate me as your PGA Professional.
3 - Collect your orders from the Pro Shop at your own leisure.
You can then also take advantage of our professional opinions and great fitting service in-store which is an added bonus over buying from online retailers!
Click the 'contact us' tab below to get in touch if you have any questions.